Tribhanga – Tedhi, Medhi Crazy
Very rarely we see stories of the women by the women and for everyone else on screen and most importantly when it's told right. Tribhanga is one of this kind. Written and directed by Renuka Shahane, a well known actor herself has done a commendable job.Tribhanga is a Hindi film recently released on Netflix.
It's an emotional drama of a dysfunctional family spread over three generations of women who have made some unexpected / odd choices ( as compared to society norms) in their lives. The story is unusual but very thought provoking.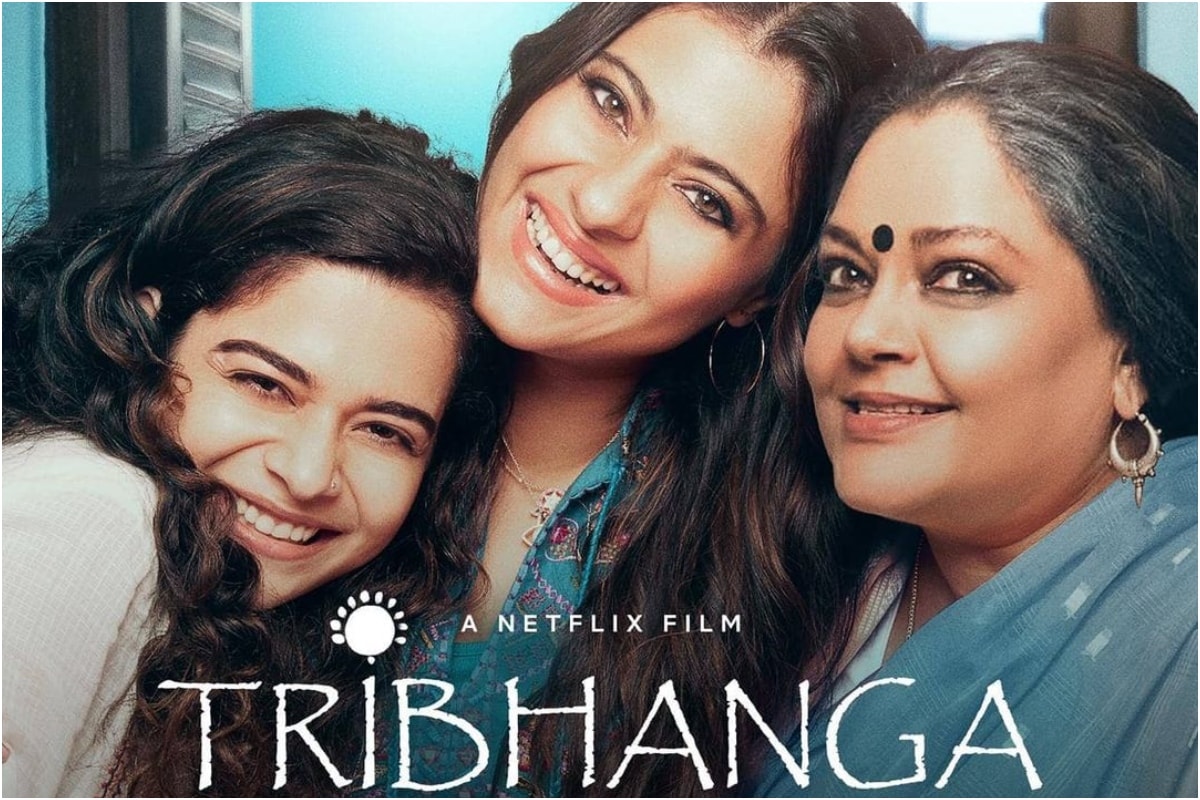 "Tribhanga", the title is derived from a dance pose from oddissi dance form, which means imperfect but beautiful, just like the three women characters of the film. Nayantara ( Tanvi Azmi) is Abhanga, a slightly mad genius; Masha ( Mithali) is Samabhanga, completely balanced; and Anuradha (Kajol) skewed and weird is Tribhanga. Each of them is leaning in a different direction.
A brain stroke that puts Nayantara in a coma forces the broken family to reunite and deal with their differences.
Nayantara (Tanvi Azmi) is an acclaimed writer and mother of Anuradha (enacted by Kajol) and Robindroo ( Vaibhav Tatwadhaan). Anuradha ( Kajol) is a Bollywood actor-dancer who is as complex and fierce as her mother. She is also a single mother. Mithali Palkar, who is playing Masha (Anuradha's daughter), is different from the rest of the women in her family. She is a housewife who is willing to comprise on anything to have the "normal" life that she was deprived of. Multiple elements like sexual assault, domestic violence, and professional aspirations are added to justify the sour dynamics between the central characters and they are woven well.
The brilliant performance of Tanvi Azmi holds you throughout the movie. Mithali as young daughter of Anu ( Kajol) is very subtle and effective in the limited space, she has been given. Kajol fits in her role, but at many places, she was too loud and abusive. When cinema has so much of influence on common man, I feel, they should be responsible to spread atleast better and correct language .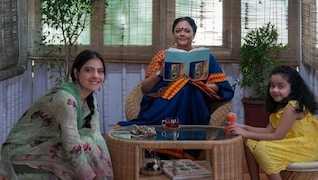 The men in Tribhanga
Kunal Roy Kapur as Milan, the writer who was helping Nayantara write her biography is almost unrecognizable. Manav Gohil as Raghav, Anuradha's friend , Kanwaljit Singh as Raina and Vaibhav Tatwawadi as Robindroo (Nayantara's son and Anu's brother) had small roles and all have done justice to the story and their presensce on camera.
Renuka Shahane has very beautifully shown the mother(s) – daughter(s) relationships. This movie also breaks up the myth that mother knows the best. Mother is a human and to err is human.
Renuka Shahane's Tribhanga examines the spontaneous reactions of its characters to their circumstances. Constantly taunted by her oppressive mother-in-law and let down by her husband who is not able to take any stand or decision on his own, Nayan (Tanvi Azmi) walks out of her marital home with her children Anu and Robindro.
In one of the scenes, movie star Anu (Kajol) sees her novelist mother Nayan (Tanvi Azmi) comatose in hospital, she has a decidedly unsympathetic reaction. Perfect, snarls Anu, she's in a silent zone. In another instance, Anu pushes Nayan and tells her, I hate you, you are a sick woman. One can feel her hatred for her mother and kajol showed her mettle as an actress, which she is.
Later in life, Anu (Kajol) has her own moment of truth through a blistering exchange with her daughter Masha (Mithila Palkar).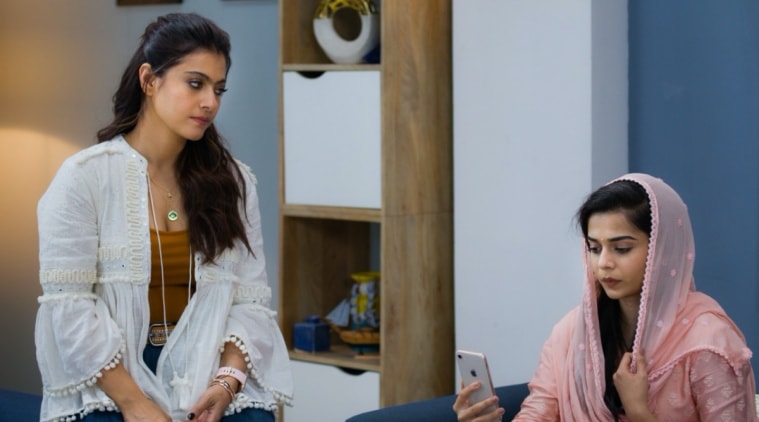 These flashpoints of rage and bickerings supply black humour and sage insights into the distraught ties between mothers and daughters. Anu's hatred for Nayan has valid reasons, but she isn't around to see that Nayan has come to regret her actions. The flashbacks reveal glimpse of Nayan's struggle to forge an identity beyond motherhood. Their immediate responses to provocations are utterly relatable. Anu's unfiltered statements about life in general and Nayan in particular are especially memorable, all the more so for being gleefully unorthodox and honest.
Shahane's chronicle of imperfect mothers and difficult daughters says far more on the subject than is usually seen. Anu and her brother Robindra (Vaibhav Tatwawaadi) have dealt with the situation in different ways. Anu has become a well known actress as well as an Odissi dancer (although we never see her perform). She has let her hatred for her mother grow inside her. Robindro on the other hand is a Krishna devotee, and has learnt to let go while holding on what matters the most.
Anu's own choices are, in turn, challenged by her daughter. Masha's submissiveness troubles her firebrand mother, who has spent her adult life challenging conformity.
A renewed link between Anu and Nayan is provided by Nayan's biographer and amanuensis. The earnest and pure Hindi-speaking fanboy Milan (Kunaal Roy Kapur) has become close to Nayan, which gives Anu yet another reason to explode.
Behind this seemingly irreconcilable estrangement is a complicated family history, forged by hard choices and unintended consequences.
Shahane plays the role of peacemaker and bridge-builder, forcing three divergent positions to point in the same direction. There is much in Tribhanga that lingers, but also a great deal that doesn't quite come together.