RAKHI AND GIFTING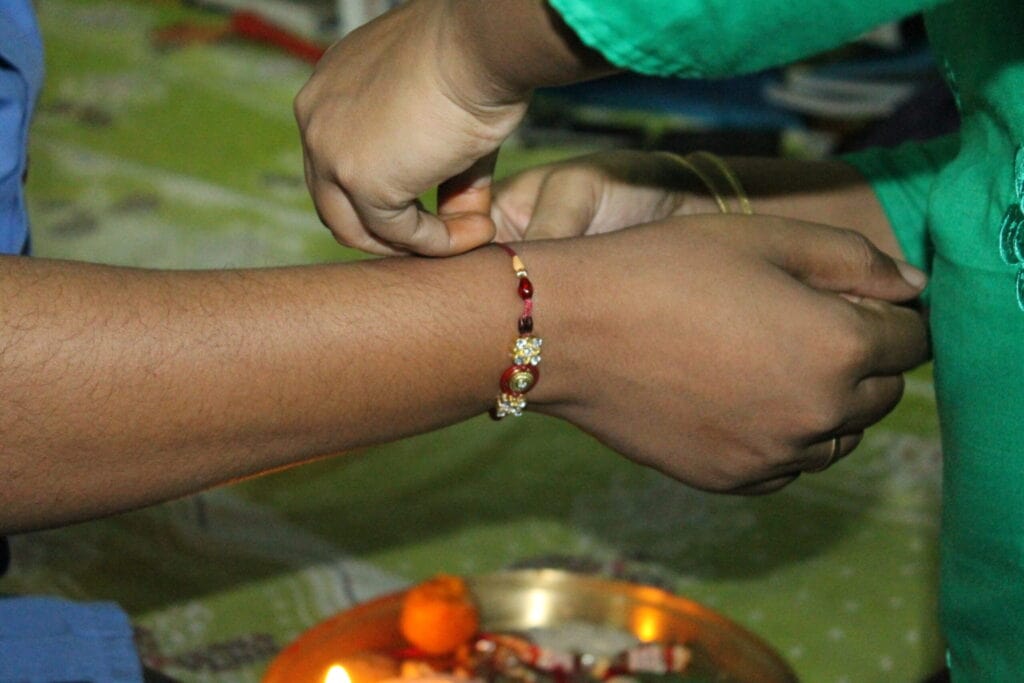 The festival of rakhi is just a fortnight away and plans are underway to celebrate this festival which celebrates love and affection between siblings. Though traditionally, it's said to be celebration of brother-sister relationship, but in my maternal home, we sisters celebrated it by tying rakhi to each other and making promise to support and be there for each other in the thick and thin of life. I am so happy that we could support each other in every situation which called for it.
Rakhi 2021 is special as it has come after the corona induced turmoil. Many families will be overcoming the loss of their loved ones but such festivals which are based on the mutual love and respect always bring positivty and happy vibes for the families. They help us to overcome the sad times. Let us welcome these festive times with open heart to bring in cheers.
In Indian festival celebration, gifting is an important aspect. In rakhi, the usual practice is that sisters bring in sweets to brother's house and as they leave after tying the rakhi, brother sends them off with gifts. The love between siblings should not be measured by the money spent but feelings. Usually, it is seen that if some one is not financially well off, his/her gifts or sweets are not valued. I am of the opinion that their gifts should be given the same value and respect (if not more) as they have gone beyond their means to buy. The mutual relations should never be valued as per the financial status.
Though with time , we are seeing a commercialisation of gifting in a big way. But never let that emotional connect go away while selecting a gift for your loved one. A gift can be something which you think, your sibling is planning to buy for a long time but could not due to some reason. If you have the capacity to buy that gift , go ahead and give a pleasant surprise. Gifting consummable and usable items like bedsheets, jewellary, dresses, lamps, bags, books, plants, decoration pieces , personalized gifts etc. is good idea.
Rakhi 2021 is different than earlier years as one need not come out of the house to select rakhi, sweets or gifts for the festivals. The E-commerce have changed the face of gifting more so in these days of pandemic when traveling is restricted. One gets vast options to select from without stepping out, which is the need of the hour.